---
Hank Hehmsoth is a pianist, composer, arranger, and educator based in Austin, Texas. He has been an active member of the jazz community for over 40 years and has performed and recorded with a variety of artists and ensembles. Hank Hehmsoth is known for his innovative approach to composition and improvisation. He draws inspiration from classical, world, and avant-garde jazz. In addition to his unique approach to jazz composition, Hehmsoth's works often include a visual aspect. He is also a painter of abstract artwork which accompanies his compositions, integrating large-scale art pieces that contribute to his creative vision. Notable works that showcase this combination of music and visual art include "Chernobyl Cha Cha" (2022), "Circling In" (2022), "Cabo" (2023), and "Code Blue" (2023).

Hehmsoth has released several albums as a bandleader, including "Exits" (1997), "Exits 3" (2000), and "Night Rhythms" (2013). He has also collaborated with other jazz musicians, including saxophonists Bob Mintzer and Joe Henderson. He has received numerous awards for his work, including being named a MacDowell Norton Stevens Fellow, a NEA Fellow in Jazz, a Fulbright Senior Specialist in American Studies, and the ASCAP Plus Award for Jazz Composition.
Hank has over 500 videos on his YouTube Official Artist Channel @HanksJazz which includes major research contributions:
Austin Jazz Composers Collective
Just Jazz - rare performances from the 1970 TV broadcasts
The History of Jazz Drums
Jerry Goldsmith Cinemagic retrospective
In addition to his performance career, Hehmsoth is a respected educator and teaches jazz piano and composition at Texas State University. His students include international students from China, Serbia, Chile, Brazil, Ecuador, and Romania. He has also led workshops and master classes around the world as a Fulbright Senior Specialist in Jazz, sharing his knowledge and passion for jazz music with aspiring musicians. As a research scholar, Hank is a Jazz Research Fellow for the Institute of Jazz Studies at Rutgers University. He has produced the Dan Morgenstern Collection for the National Endowment for the Arts, and discovered rare performances from the 1970 TV broadcasts of "Just Jazz" presumed lost for 50 years.

Hank's artistic works reflect a compelling consciousness for music to reflect positively on our place in a global community. He is a Distinguished Academic Member of the International Conference on Visual and Performing Arts in Athens, Greece, and placed first in the 2010 National Association of Composers USA competition. Nominated five times for the Texas State University Presidential Award for Excellence in Scholarly/Creative Activities, Hank won the Dean's Seminar Award in 2015.
Original Artwork by Hank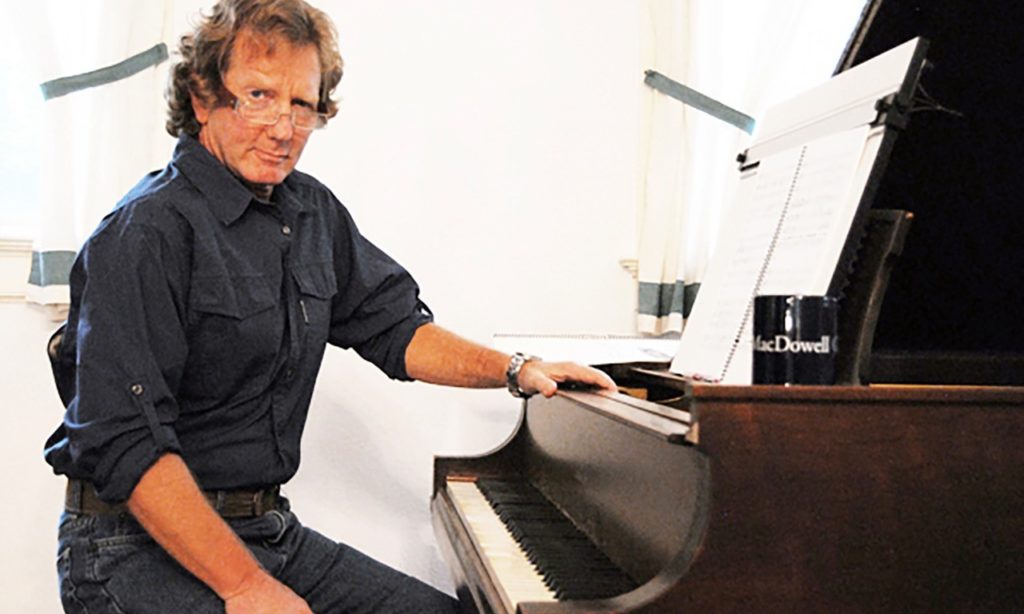 ---

HPPAA is a non-profit organization based in Austin/San Marcos. The mission of H Project is to continually refresh and envision the contemporary, jazz, and world music experience. H Project fulfills its mission through commissioning, performing, presenting, recording and publishing contemporary music, and collaborating with, mentoring and encouraging other artists.
---
Listen to Hank's interview with the Fulbright Program
on his travels and work in Santiago, Chile

---
---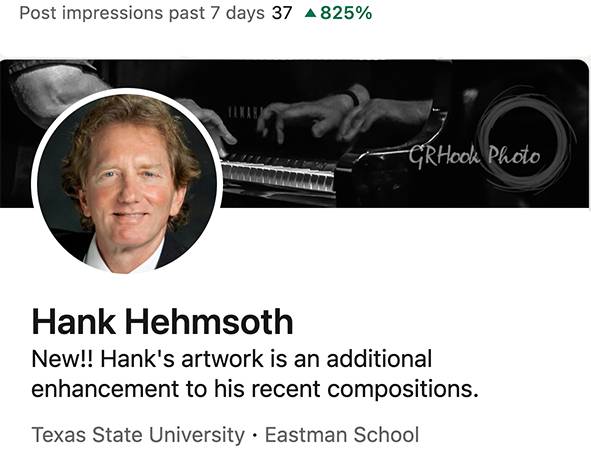 ---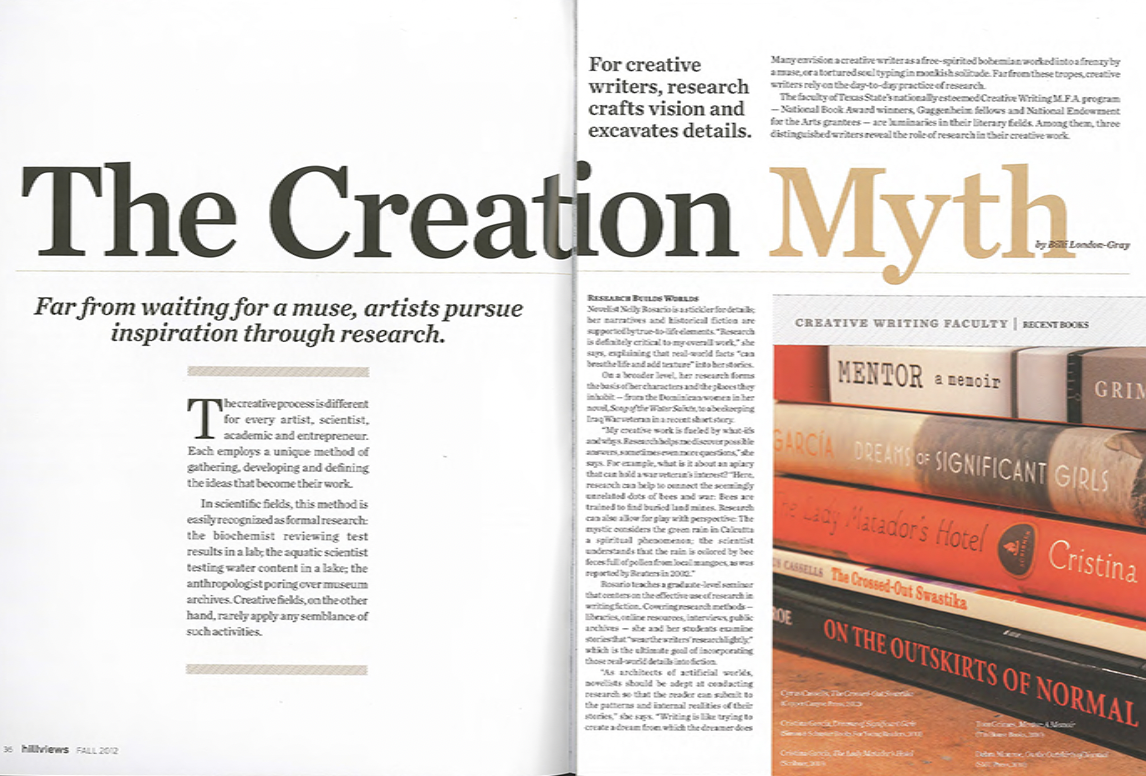 ---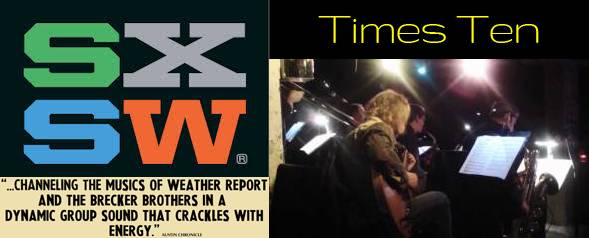 Hank is pianist with the Grammy© nominated jazz group Times Ten
---
"The world is a continual emerging mystery of thought, visions, and sensations that you can view with fresh open eyes."
Pathways on WordPress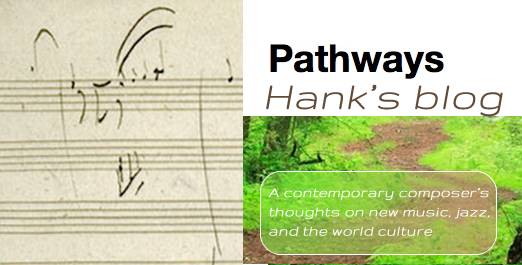 Pathways is where you'll find many and varied writings of Hank Hehmsoth, from opinions, to articles and videos from related topics, and last but not least, his music. Hank frequently gives performance/lectures and talks in Texas as well as the rest of the country. If you are a creative composer or music professor and are interested in Hank teaching a master class on improvisation, composition, and related topics, such as jazz piano and harmony, at your college or university, contact him directly.
Awards
2018 Concert with Jim Walker - Principal Flute - LA Philharmonic
2022 Inside TXST Big Ideas Podcast: A life in music with Hank Hehmsoth
1986 legendary Joe Henderson concert - Antone's, Austin, TX
---
Recent Students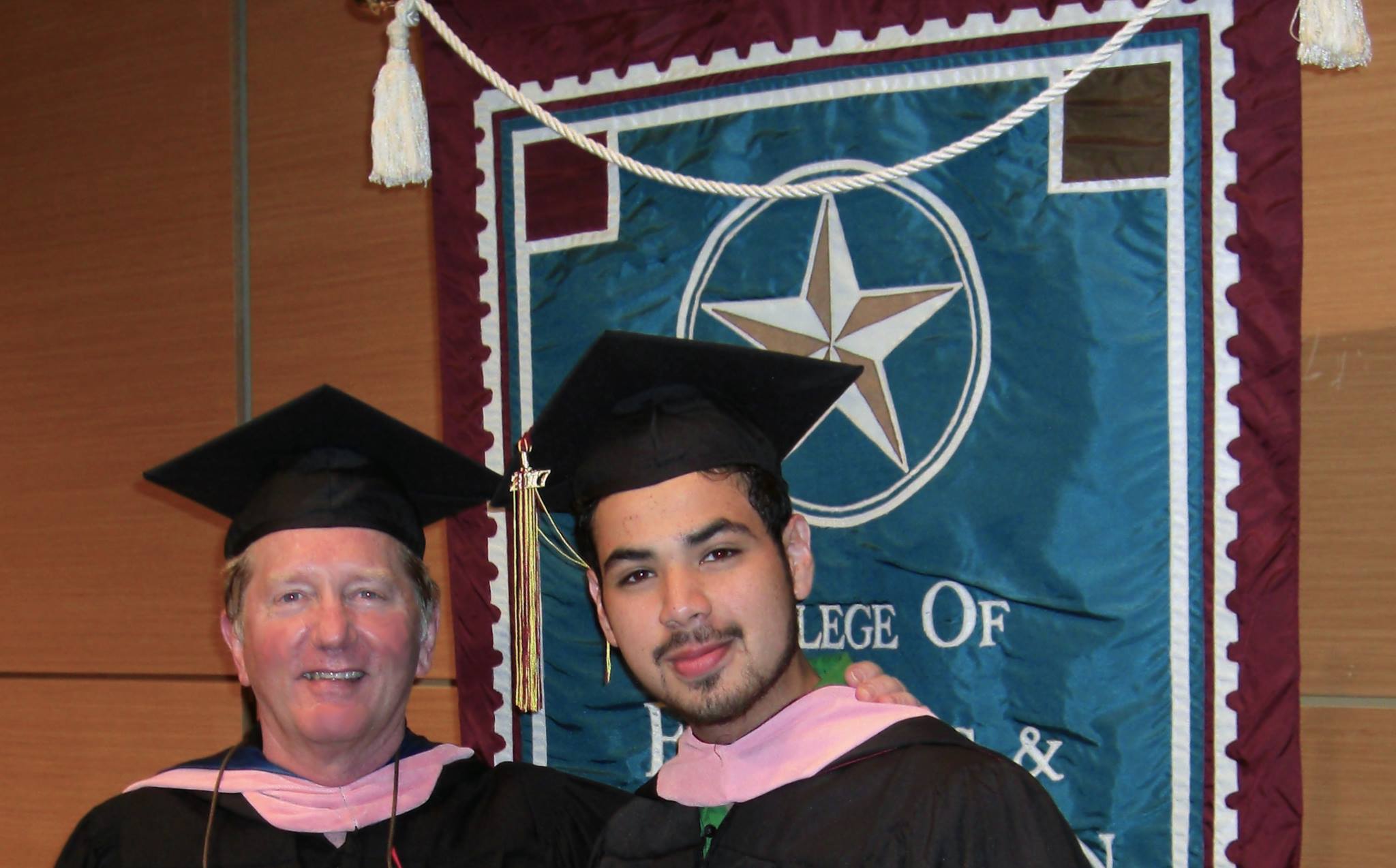 ---
Hank's YouTube Artist Channel has jazz artist transcriptions available for download
StellabyStarlight-HerbieHancockSolo.pdf
---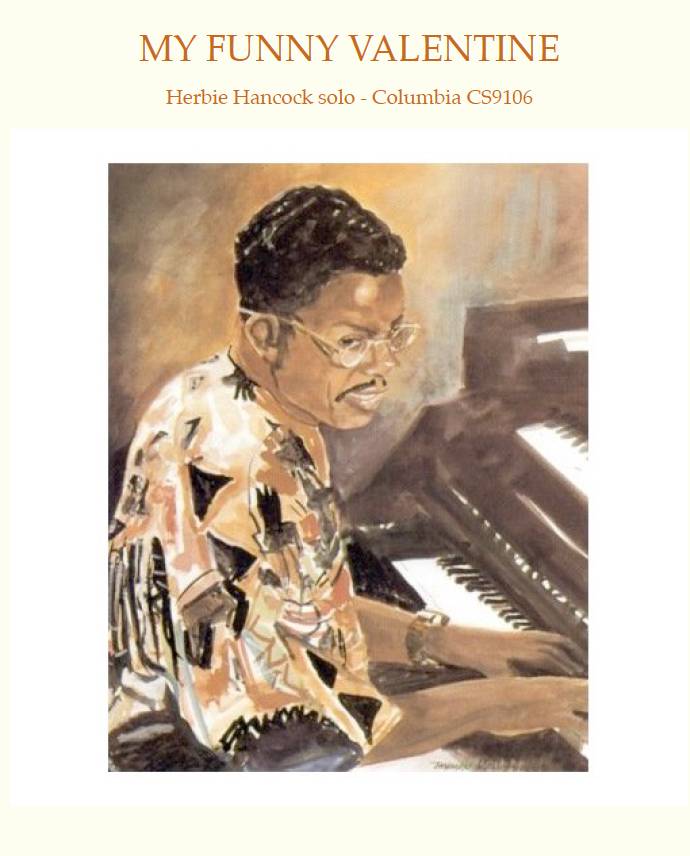 My-Funny-Valentine---Herbie-Hancock-Solo.pdf
---
---