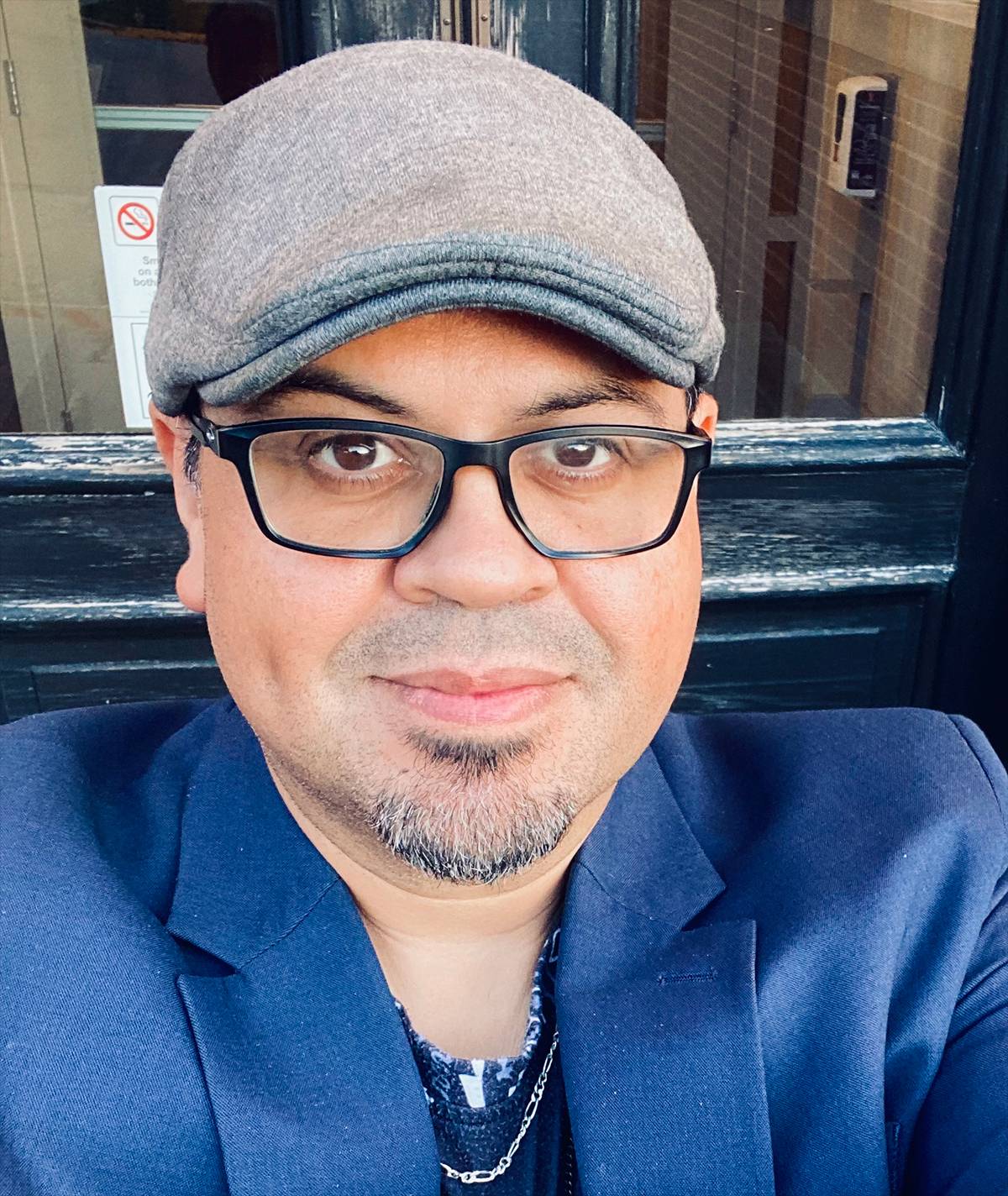 Tito Carrillo is a trumpeter, composer, and educator whose music blurs the lines between Afro-Caribbean music traditions and modern jazz. Born and raised in Austin, TX to a Puerto Rican father and Mexican-American mother, Carrillo came to prominence in the mid-90's in Chicago's rich jazz and Latin music scenes, becoming a top call soloist, bandleader, and freelance trumpet artist. The Chicago Tribune describes him as having "acquired a reputation as a fluid improviser, doubly blessed with a warm lyric style and technique to burn."
The artists he has collaborated with are as diverse as his skill set: Chicago heavyweights Willie Pickens, Ryan Cohan, and Geof Bradfield; Chicago Latin groups Chinchano (Juan Pastor) and the Chicago Afro-Latin Jazz Ensemble (Victor Garcia); big bands such as the Woody Herman Orchestra, the Chicago Jazz Ensemble, and the Smithsonian Masterworks Orchestra (David Baker); salsa legends Andy Montañez, Cheo Feliciano, and Cuban flutist Orlando "Maraca" Valle; jazz greats such as Kurt Elling, Claudio Roditi, Jon Faddis, and Paquito D'Rivera; and pop icons Quincy Jones and Phil Collins.
Carrillo released his debut solo album in 2011, entitled Opening Statement (Origin Records), to rave reviews. His most recent project Urbanessence (Origin Records), was released in October 2022 to much critical acclaim, and remained on the NACC Latin Radio Charts for 24 straight weeks (peak #3).
Tito Carrillo possesses a passion for sharing his knowledge and inspiring future generations through jazz education. He has served on the faculties of Roosevelt University, Northwestern University, and the University of Illinois at Urbana-Champaign, where he served for 17 years as a full-time professor of jazz trumpet beginning in 2006. In the fall of 2023, Carrillo began his new role as Associate Professor of Jazz Trumpet at Texas State University.
He has taught at secondary and collegiate music programs across the U.S. and Latin America. Recently, he has directed his passion for teaching towards the launch in 2022 of his YouTube channel JAZZMIND, where he shares his expertise in trumpet techniques, jazz improvisation, and mindfulness for musicians. His long list of former students includes many who have established careers as both performers and educators and have won international jazz competitions at the highest level.